Walk the hallowed grounds on which both Union and Confederate soldiers marched and fought during this tumultuous period in history.

Check out the Civil War Trust battlefield pages for history articles, maps, videos, and more.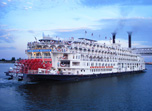 New Orleans, Louisiana
From the carefree New Orleans to the charming Memphis, explore the Lower Mississippi River with a voyage aboard the American Queen Steamboat and experience authentic Southern hospitality, dynamic cultural experiences, vibrant river ports, and sites, including Antebellum mansions, centuries-old shaded oak trees, and historic plantations.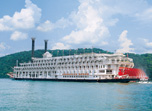 St. Louis, Missouri
Experience the rolling hills and limestone bluffs that surround the Midwest landscape with a journey through the Upper Mississippi River aboard the American Queen Steamboat. From the dynamic St. Louis to the lively twin cities of Minneapolis and St. Paul, discover picturesque geography, abundant wildlife, and cultural gems from St. Louis to St. Paul.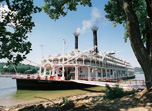 Cincinnati, Ohio
Aboard the American Queen Steamboat, enjoy voyages along the Ohio and Tennessee Rivers and experience the storied culture and friendly smiles that inhabit the river ports along America's rhythmic heartland of charming towns and sights between the vibrant metropolises of Cincinnati, Pittsburgh, Chattanooga, and Nashville.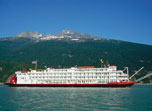 Portland, Oregon
Explore the Columbia and Snake Rivers aboard the American Empress where voyages between Portland, OR and Clarkston, WA will reveal soaring mountains, charming river towns, dramatic landscapes, abundant wildlife, and frontier spirit.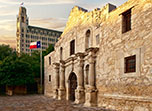 San Antonio, Texas
Boasting Gothic architecture and located in the heart of San Antonio's downtown district, the Emily Morgan Hotel exemplifies luxury accommodations coupled with the allure of historical significance. Nearby to prime locations such as the Alamo and the scenic River Walk, bask in the Hotel's inviting setting, showcasing a myriad of dining options, accommodation and event space styles, and a timeless charm.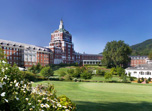 Hot Springs, Virginia
For over two and a half centuries, The Omni Homestead Resort has offered genuine Southern hospitality amid the Allegheny Mountains, boasting beautiful accommodations, championship golf courses, and an expansive conference center. A designated National Historic Landmark, this luxury resort offers modern amenities without compromising its historic charm.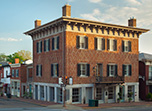 Lexington, Virginia
The Georges is an 18-room boutique inn located in the Lexington Historic District, which is listed on both the State and National register of Historic Places.
Civil War Battlefields
Your search returned 299 results.