Big Cedar Lodge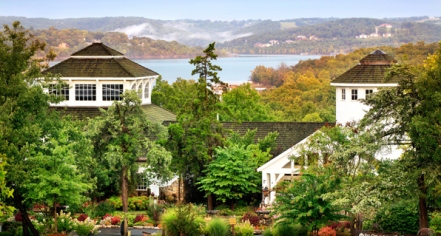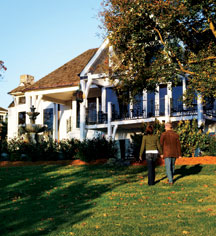 History
1921
Business entrepreneur Jude Simmons and Frisco Railroad executive Harry Worman acquired 300 lushly forested acres to build country resort homes in the same fashion of the grand wilderness hunting lodges found in the Adirondacks. The materials were Tudor style of stone and stucco but native materials were used and can be seen at the Devil's Pool Restaurant and The Worman House.
1947
Dan Norris, a real estate executive and hotel operator, purchased the historic site in Missouri and added a lodge, swimming pool, and stable, renaming it Devil's Pool Ranch Resort. 1958 The White River was dammed to form Table Rock Lake, the backdrop of the lodge.
1987
Bass Pro Shops purchased the property with founder Johnny Morris restoring the Simmons and Worman buildings and renewing the natural beauty of Big Cedar Hollow.
Today
Guests at the historic Big Cedar Lodge, you'll appreciate our past through the warm Ozark Mountains hospitality; smiles and attention to detail are part of life at this heritage lodge.