Chase Park Plaza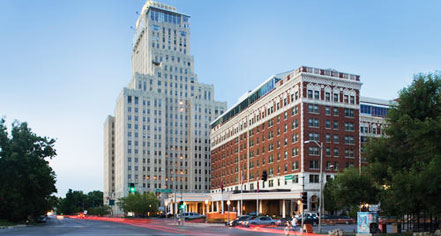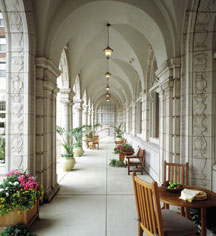 Guestrooms
St. Louis' distinguished Chase Park Plaza offers guests a tastefully decorated space that's ready to accommodate for business or leisure. Comforts include fine cotton sheets, oversized towels for excess post-shower drippage, and premium toiletries. Of course, the crowing jewel of comfort in this modern, technological age, all guest rooms are equipped with high-speed Internet access.
For further assistance, the Chase Park Plaza offers the services of the courteous and knowledgable concierge staff.
Chase Room
Sleeps up to two guests in a king- or queen-size bed.
Chase Two Queen Guest Room
Offers plenty of sleeping space for families, up to four guests, with two queen-size beds, spacious bath with tub or walk-in shower.
Chase Balcony Guest Room
One king- or two queen-size beds accommodates four guests in this room with a balcony overlooking the pool and the magnificent city.