Colcord Hotel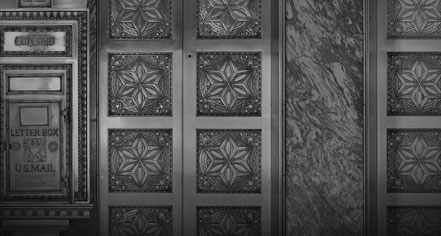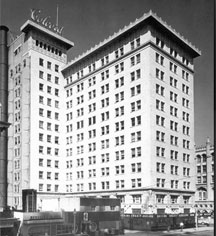 History
If buildings could talk, the Colcord Hotel would notate that it has seen vast changes over the last century, from its own contemporary renovations, to the burgeoning development of nearby businesses.

Oklahoma City grew out of what was once known as "the Unassigned Lands," territory that was not assigned to a particular Native American tribe during the forced relocation of the late 1800s. Following great land claim of 1889, Oklahoma City was soon on its way to becoming a major center of commerce. Statehood was granted in 1907 and several years later, the capital was moved from Guthrie to Oklahoma City. It was at this same time that Charles Francis Colcord, a former U.S. Marshal and prominent businessman, erected the Colcord Buildling. This structure witnessed the devastation of the great San Francisco earthquake, which inspired architect William Wells to construct the Colcord Building with reinforced concrete.

When the Colcord Building was completed in 1910, at 12 stories, it was the first skyscraper in Oklahoma City, standing magnificent. Every luxury of that current time period was incorporated within the construction, with many aspects remaining today: The original marble still adorns the columns and walls of the main lobby, the original nickel and bronze letterbox and elevator doors still shine, and the original ornamental plaster ceiling still crowns the space.

Though the building's trademark elegance and historic architectural elements have been preserved, the revamped Colcord Hotel now boasts an updated style and is equipped with state-of-the-art technologies that suit the needs of each guest.