Columbia Gorge Hotel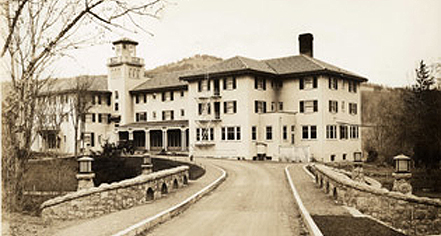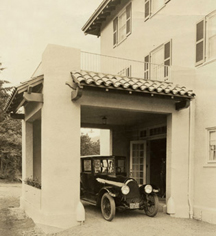 Ghost Stories
With a rich history, Columbia Gorge Hotel and Spa have had many reported tales of ghostly encounters. Here are a few of them:
There have been many sightings of a man in a top hat in period clothing. He is known to whistle a tune now and then and he also likes to smoke. There are many times that people will smell pipe or cigar smoke in the hotel even though it is a non-smoking facility. Employees of the hotel have named him "Oscar" and refer to him when anything peculiar happens that they cannot explain.
There is a particular room where furniture has been known to move in front of the door even though there is only one way into the room. The story is that back when the hotel was a retirement home, there was a resident in this room that was abused by the management company staff. Because of her fear, she would push furniture in front of the door at night so she would be alerted if someone was trying to enter the room. There have been times when guests will go to this particular room and will come back to the front desk saying that they cannot get in because there is something in front of the door.
There have been sightings of a women apparition in a long white dress seen in the tower as well as in the gardens. The story here being she was a bride at the hotel and that she was involved in a prearranged marriage. She was unhappy about the idea and took her own life during the wedding.
There have also been many reports of unexplained noises, many times coming from the attic. Guests that have taken pictures with blurred objects and weird light anomalies in them. There have also been claims of water faucets being turned on by themselves in the restrooms and lights going on and off by themselves in the guestrooms.
On three occasions in the last three years, the hotel has invited a paranormal investigation group to explore the grounds. The group has not caught any visual evidence but has recorded many noises from the attic and many voices throughout the hotel during their investigations. One of the members also claimed to have been poked on one of the investigations. There was another investigation where a voice recorder on a table in the ballroom moved by itself and the sound of it moving across the table also recorded.
We now have a Ghost Hunter Weekend two times a year where the paranormal group comes in and teaches guests about ghost hunting and perform a live investigation during the night.