dusitD2 hotel constance pasadena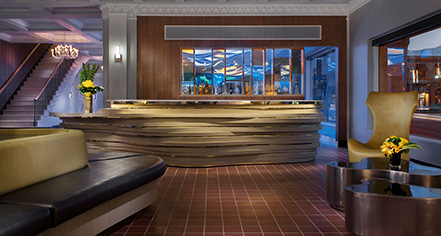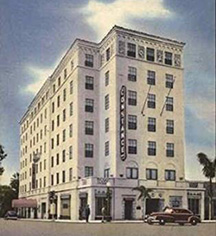 History
The City of Pasadena is located just 10 miles northeast of downtown Los Angeles, at the base of the San Gabriel Mountains. Pasadena is unique in that it is home to 16 historically designated districts, such as Bungalow Heaven and Garfield Heights. Today, at least 10 percent of the city's 22.5 square-mile area is historically designated. Pasadena captures the essence of beauty and style with its historic architecture, world-class art museums, acres of botanical gardens, landmark theaters, and three distinct districts offering an eclectic collection of dining, shopping, and entertainment. The dusitD2 hotel constance pasadena is located in what is now known as "Old" Pasadena. Old Pasadena, a 22-block historical area featuring 19th century structures and quaint alleyways, is one of Southern California's hottest main-street entertainment districts.

In 1927, hotelier Constance Perry built her seven-story hotel as the perfect place to welcome the newly arriving East Coast tourists. She sold the hotel in 1930 and it underwent numerous changes over the following decades. In the 1950s, the owners covered up the ornate stucco details on the exterior. The return of this unique aspect of the building resulted from a surprise discovery during the $76 million restoration by the current owners. The full restoration is ongoing with construction to some of the secondary buildings of the multi-use complex.

A lifestyle boutique hotel, dusitD2 hotel constance pasadena is located on the world-renowned Tournament of Roses Parade route in the heart of Pasadena's business and theater district, within walking distance of world-class shopping, dining, cultural, and entertainment options. The dusitD2 hotel constance pasadena is a proud sponsor of the celebrated Pasadena Symphony and Pops, and acclaimed Santa Anita Park, one of the world's premier thoroughbred Racetracks. Managed by leading Asian hospitality group Dusit International, dusitD2 hotel constance pasadena is also a member of Preferred Hotels & Resorts.