Fairmont Heritage Place, Ghirardelli Square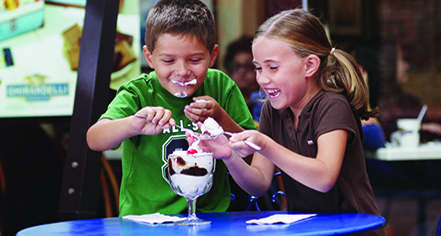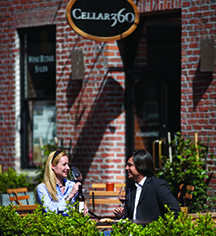 Dining
San Francisco's Ghirardelli Square has become an iconic destination located next to Fisherman's Wharf. Guests of the historic Fairmont Heritage Place, Ghirardelli Square can dine at nearby restaurants within the square, just a short jaunt from the residences. For those who would like to venture out a bit farther from the square, the Fairmont Heritage Place, Ghirardelli Square Concierge Team is delighted provide guidance and their expertise of San Francisco's eclectic restaurant scene. Restaurants within two miles of the residences qualify for free chauffer services through the house car.
Nearby Restaurants:
McCormick and Kuleto's
Diners enjoy expansive views of the San Francisco Bay and Alcatraz Island while feasting on a delectable culinary experience. McCormick and Kuleto's sources fresh seafood from the Pacific Rim, Atlantic Ocean, and the Gulf of Mexico.
The Pub at Ghirardelli Square
The Pub is located near the Fairmont Heritage Place, right in Ghirardelli Square, and serves American Southern classics, such as house smoked BBQ as well as late-night dining for those needing a midnight snack. The Pub offers a wide range of handcrafted cocktails, a great beer selection, and a friendly, professional staff.
Lori's Diner
Guests are transported back to an era of cadillac cars, poodle skirts, bright red booths, and Coca-Cola. Patrons can satisfy their urge for classic home style fare 24 hours a day, walking distance from Fairmont Heritage Place, Ghirardelli Square.