Georgian Terrace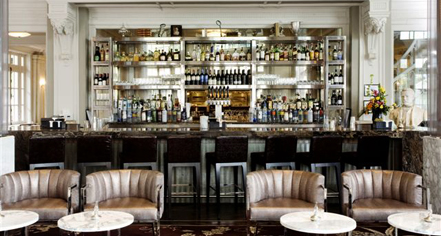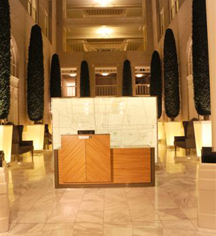 History
Designed with Atlanta's early trolley rail lines in mind, Georgian Terrace was built in the Beaux-Arts style with inspiration taken from Parisian architecture. Classic architectural details, including turreted corners, Palladian-styled windows, decorative terracotta, crystal chandeliers, and wrap-around terraces are featured throughout the hotel.
The grand opening night ceremonies of the Georgian Terrace Hotel took place on October 2, 1911, where thousands of guests were entertained by a costumed Spanish orchestra in the Grand Ballroom. Since that fateful night, Georgian Terrace has remained an iconic landmark that has been graced by luminaries and dignitaries, including Clark Gable, Vivien Leigh, Tallulah Bankhead, Calvin Coolidge, John J. Pershing, and F. Scott Fitzgerald.
In 1986, Georgian Terrace was added to the National Register of Historic Places.