Grand Hotel Marriott Resort, Golf Club & Spa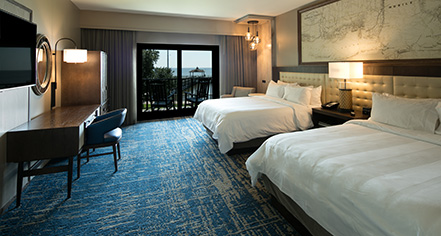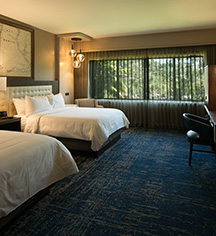 Accommodations
The Main Building and North Bay House guestrooms are closed for renovations until April 30, 2018. The Spa, Marina, and South Bay House buildings have been completely renovated and are open for guests.
The Grand Hotel Marriott Resort, Golf Club & Spa features 405 guestrooms, 37 of which are spacious suites. Most rooms offer views of Mobile Bay or the lovely gardens on the property and most feature balconies. Guestrooms are located within several buildings; the Historic Main Building, North Bay House, South Bay House, Marina, and the Spa Building.
All guestrooms feature either one king-size or two queen-size beds and are elegantly and comfortable furnished. They also come standard with high-speed Internet access, 32" to 37" HD LCD flat-screen televisions, Revive® bedding, coffee makers, and room service.
Learn more about the variety of luxury Suites at the Grand Hotel Marriott Resort, Golf Club & Spa.