Hotel Blackhawk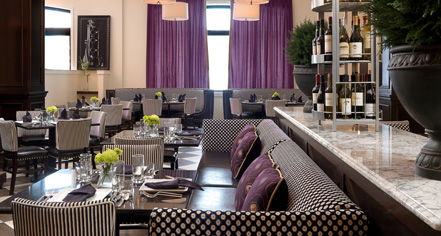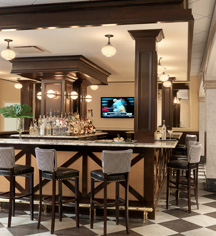 Dining
Bix Bistro & Lounge
Named after Davenport native and illustrious Jazz soloist Leon Bismark "Bix" Beiderbecke, Bix Bistro & Lounge offers a vibrant setting serving innovative contemporary American cuisine, an extensive beverage menu, including an award-winning wine list, refined service, and live music.
Bix Bistro & Lounge offers a jazz brunch every Sunday where guests can enjoy unlimited mimosas or bloody mary's accompanied by live music by The Josh Duffee Jazz Quartet.
Hours:
Breakfast: 6:30 AM – 10:30 AM
Lunch: 11:00 AM – 2:30 PM
Dinner: 5:00 PM – 10:00 PM
Sunday Brunch: 9:00 AM - 2:00 PM

Beignet Done That Cafe
Originating in France, and made popular in New Orleans, the beignet is the celebrated pastry showcased at Beignet Done That Cafe. While beignets are traditionally made with scraps of leftover dough and topped with confectioner's sugar, Beignet Done That Cafe has refined the recipe and added creative touches to elevate the delicious comfort food. In addition to homemade beignets, the cafe offers casual dishes, including sandwiches, wraps, coffees, a variety of beverages, and an all-day breakfast menu.
Hours:
6:00 AM – 3:00 PM daily
Blackhawk Bowl
Featuring a full bar, extensive martini list, and exceptional snacks and food, Blackhawk Bowl is the ideal place to enjoy great company and delicious food in a casual and vibrant setting.
Hours:
Monday – Thursday: 4:00 PM – 2:00 AM
Friday – Saturday: 11:00 AM – 2:00 AM
Sunday: 11:00 AM – 12:00 AM