Hotel Metro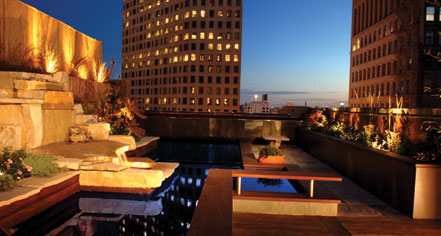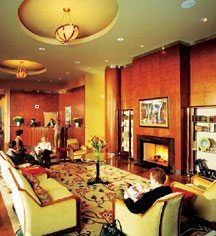 Venues & Services
The Hotel Metro boasts venues and rooms perfect for any Milwaukee business meeting or event.
The Little Great Room
A 1440 sq ft ballroom boasting Art Deco style and English linen-clad walls, this room includes a French-inspired 920 sq ft atrium which can serve as a pre-function space, and has bronze chandeliers draped in Italian silk. The Little Great Room is versatile and can be used for a myriad of different occasions: banquets, classroom-style meetings, or receptions to name a few.
Capacity Information
Banquet: 90 people
Theater: 100 people
Reception: 125 people
Classroom: 60 people
U-Shape: 25 people
Conference: 30 people
Zen on 7
High above on the 7th floor with an indoor/outdoor rooftop patio sits a room in wait of up to 36 dinner guests. The room offers sweeping views of downtown Milwaukee and guests are free to weave between indoors and out.
Capacity Information
450 square feet
Banquet: 36 people
Theater: 30 people
Reception: 50 people
Classroom: 30 people
U-Shape: 18 people
Conference: 20 people
Sidecar
A private dining room located in METRO Restaurant and Lounge, Sidecar features large hand-painted murals and floor-to-ceiling windows.
Capacity Information
250 square feet
60" Apple TV with digital cable
Banquet: 24 people
Reception: 24 people
U-Shape: 9 people
Conference: 12 people
Metro
Located in the main lobby, the Metro room has a large bar and a private dining room with custom leather banquette window seating. The modern decor and striking color schemes are sure to lift spirits away from the mundane and into the extraordinary.
Capacity Information
2,000 square feet
Banquet: 135 people
Reception: 150 people