Landmark Inn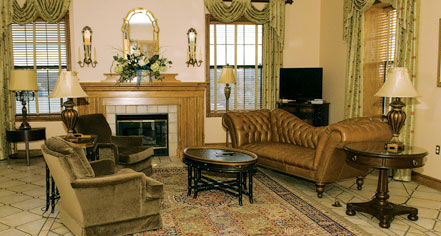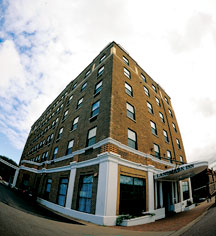 Dining
The Landmark Inn has two restaurants and one lounge. Capers is the hotel's main dining room, located just off the expansive lobby, offering casual elegance with wonderfully prepared food, specializing in steaks and fish options.

The Northland Pub is a welcoming, one-of-a-kind watering hole with over 40 beers, eight on tap—including Guinness. Located off the lobby, the bar features a lighter fare, accompanied with the ambience of original tables from an English pub and live entertainment every Thursday night.

The North Star Lounge, located on the sixth floor, offers a spectacular view amid a cozy, elegant atmosphere with top-shelf spirits and fine wines available—a quiet place to meet friends, enjoy a game of chess or read a book.
Offsite Dining
Vierling, a traditional brewpub one block from the hotel, serves Greek food and whitefish. Up Front & Company, also one block away, offers an eclectic menu and live music nightly. Elizabeth's Chop House specalized in Steaks in an upscale setting. Portside Inn, roughly three blocks from Landmark, features Mexican food and pizza in a historic building.