Landmark Inn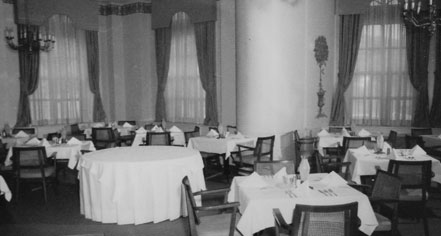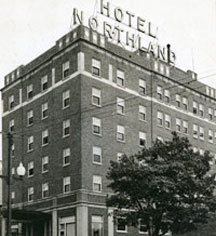 History
The Landmark Inn's first incarnation was as the Hotel Northland, which opened in the same location on Lake Superior in 1930. Almost instantly the historic hotel in Marquette became a signature destination with the celebrity set—its guest list tells the property's historic importance better than a mere recitation of dates: Amelia Earhart stayed at the hotel in 1932; the film crew of Anatomy of a Murder—including Jimmy Stewart, Lee Remick, and George C. Scott—all stayed at the hotel while filming, and Abbott and Costello resided at what was to be the Landmark in 1942.

The historic hotel remained popular through the late 1960s, but the hotel's first owners neglected to update the building's amenities. As a result, it fell into disrepair during the '70s, closing in 1982. Then, in 1995, Team Landmark undertook an extensive, award-winning renovation, reworking the entire hotel from floor to ceiling, and re-opened the hotel under the apt name of the Landmark Hotel.

It didn't take long before the hotel was again on the map—Dr. Jerry Linenger stayed here in the summer of 1997 after returning from his near-fatal mission to the Russian Mir Station; Jim Harrison, the novelist who wrote The Legends of the Fall, stays often; President Guntis Ulmanis of Lavia resided here in the fall of 1998; and then there was Gloria Steinem in May of 1999, and Maya Angelou in November of that same year. The Rolling Stones congregated here before attending the funeral of their friend and manager. Bill Cosby and Jimmy Fallon were also recent visitors. The list, like the hotel's attractions, goes on and on.

Landmark Inn, a member of Historic Hotels of America since 1999, dates back to 1930.