Lord Jeffery Inn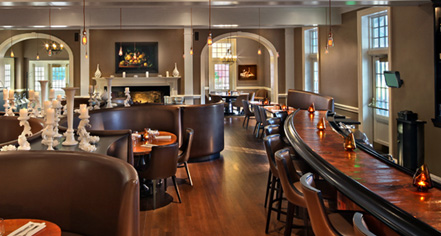 Dining
Lord Jeffery Inn's new full-service Amherst restaurant, 30Boltwood, combines the latest gastronomical creations with country living emphasizing on farm-to-table cuisine featuring the freshest local ingredients and produce. The restaurant invites an elegant and comfortable atmosphere that showcases the beauty of Amherst's natural surroundings.
30Boltwood's menu offers a creative and approachable wine list hand selected to complement each dish. Alfresco dining under the covered porch and patio with soft comfortable seating, a fire pit and lavish views of the Amherst Common is available during the warm-weather season.
The restaurant also offers a private dining room intimately seating up to eight guests and an intimate greenhouse room, with a glass ceiling that offers magnificent sky views, featuring a common table that can seat up to 16 people.