Mansions on Fifth Hotel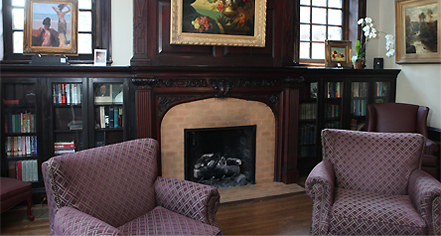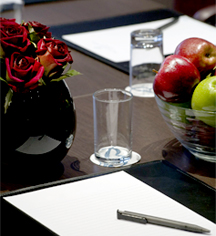 Meetings & Groups
The Mansions on Fifth Hotel is an elegant and accommodating venue for meetings and retreats. The main level of the McCook Mansion offers 4 rooms – the Parlour, Formal Dining Room, Library, and Oak Room – each with the capacity of at least 30 guests, and each perfect for hosting a wide range of meetings from executive board meetings to brunches and brainstorming sessions.
The Wine Cellar, located on the ground level of the McCook Mansion, is another private space available for more private meetings of up to 20 participants. The sister mansion, McCook-Reed, has its original living and dining room spaces that also prove perfect for a smaller retreat of up to 20 guests.
Whether breakfast, lunches, dinner, or dessert, the Mansions team quietly and efficiently care for your guests allowing you to focus on the moment or meeting at hand.
Meeting Support
The team at the Mansions is available 24 hours a day to assist with any audiovisual or technical support required. The entire McCook Estate is wireless allowing for instant Internet access whether mid-meeting or checking email with a glass of wine in the Oak Room. The public rooms have 37 inch flatscreen HDTVs that easily plug into a laptop for any style of presentation. A handheld or lavaliere microphone is available for use, and the Grand Stair and Hall are ideal for making presentations or speaking to a large crowd. The Events Management team is ready and willing to help with all meeting logistics.