Omni Mount Washington Resort, Bretton Woods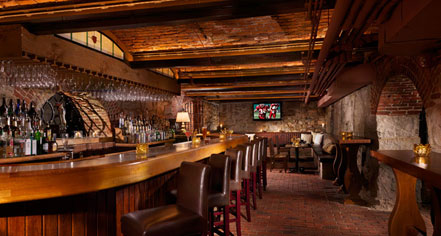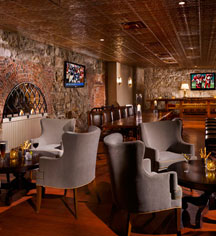 History
The Omni Mount Washington Resort—The Mount Washington Hotel at that time—owes its grandeur and majesty to New Hampshire business magnate Joseph Stickney, who spared no expense in its construction. To build this enormous structure, Stickney employed 250 Italian craftsman to complete his vision. The latest in heating and plumbing were installed at The Mount Washington Hotel; even today, the hotel uses its own telephone system and personal post office. The craftsmen broke ground in 1900 and labored for two years until the hotel's completion.
On July 28, 1902, The Mount Washington Hotel opened its doors to guests, boasting a staff of over 350. The resort soon became a haunt for the elite of New York, Philadelphia, and Boston as well as numerous celebrities such as Thomas Edison.
Stickney died a year after his hotel's opening and his wife, Carolyn Stickney, continued to summer at the hotel, adding many of her own touches to The Mount Washington Hotel, including a chapel in honor of her late husband. Her nephew inherited the property in 1936, but, because of the impending war, he was soon forced to close the hotel's doors.
After being purchased for $420,000 ($5.6 million in today's dollars), The Mount Washington played host to the Bretton Woods International Monetary Conference in 1944. During the conference, delegates from the 44 Allied nations came together and established the International Bank for Reconstruction and Development and International Monetary Fund, both of which are now part of the World Bank. The gold standard was set, at the United States' urging, at $1 per 35 ounces of bullion, beginning the golden age of the United States dollar. This system collapsed in 1971 when President Nixon effectively severed the link between the United States dollar and gold bullion to prevent more international financial crises. The delegates signed the official papers in the Gold Room, which has been preserved as a historic site.
The resort changed hands again in 1955 when it was sold to the Mr. and Mrs. Morris J. Fletcher of Philadelphia who operated The Mount Washington Hotel for 15 seasons. The Fletchers sold the property in 1969 to the Mount Washington Development Company.
Six years later, the Bretton Woods Corporation acquired The Mount Washington Hotel. In its possession, the resort was listed in the National Register of Historic Places. In 1986, it was officially designated as a National Historic Landmark.
In 1991, the resort was purchased by a group of New Hampshire businessmen hoping to restore the resort to its former glory and reunite pieces of the campus that had been sold.
The Mount Washington Hotel celebrated its first winter season in 1999.