Palmer House®, A Hilton Hotel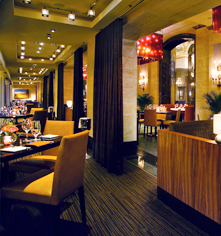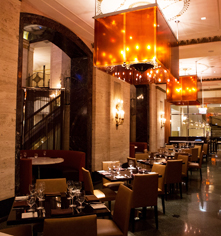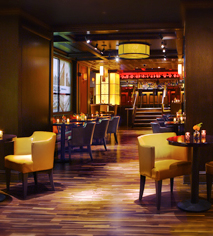 Dining
Palmer House®, A Hilton Hotel offers a variety of dining experiences to satisfy every palate. The original purveyor of the brownie, the history of the hotel's cuisine dates back to 1893, when a small-portioned dessert reminiscent of a cake was asked to be created by the pastry chef. To this day, the hotel still crafts their brownies according to this original recipe. Guests can enjoy this tasty treat amid their meal at one of the hotel's many dining outlets.
Lockwood Restaurant - Dine on seasonally-inspired American cuisine, a classic Afternoon Tea service, or impeccably crafted cocktails from the Lockwood Bar, at this award-winning downtown Chicago establishment. Learn More.
Potter's Lounge - Sip on traditional cocktails like the Aviation or mix it up with modern mixology concoctions like the Peacock or Treetini over shared portion menu favorites. Learn More.
In-Room Dining - The convenience and pleasure of private dining in your own room or suite is available 24/7.
History is Hott - Experience this award-winning tour and interactive luncheon to uncover the rich history of the Palmer House with Director of Public Relations, Ken Price, a 29-year resident historian. Learn More.