Paso Robles Inn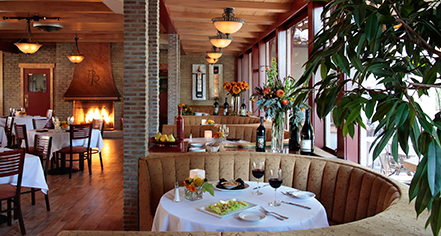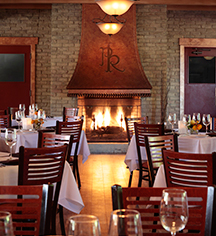 Dining
The Paso Robles Inn Steakhouse features hearty steakhouse fare surrounded by the fresh ingredients of California's Central Coast. The restaurant is one of the most popular in Paso Robles and offers a cozy ambiance with indoor fireside dining and outdoor patio dining. The Paso Robles Inn Steakhouse uses Certified Angus Beef which has passed through a rigorous process to evaluate for marbling, maturity, sizing, appearance, and tenderness.
Hours of Operation
Breakfast
7:00 AM - 11:00 AM
Lunch
11:00 AM - 2:00 PM
Dinner
5:00 PM - 9:00 PM
Sunday Champagne Brunch
10:00 AM - 1:00 PM
For those looking to kick back with some pre- or after-dinner cocktails, the Cattleman's Lounge has grown into a California landmark and a desirable place to get a drink due to the lively culture and entertainment.
Hours of Operation
Monday - Thursday
2:00 PM - 10:00 PM
Friday - Saturday
12:00 PM - 12:00 AM
Sunday
10:00 AM - 10:00 PM
Happy Hour
Monday - Thursday 3:00 PM - 6:00 PM