Paso Robles Inn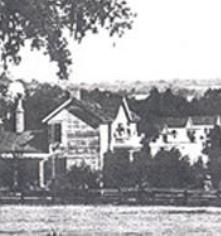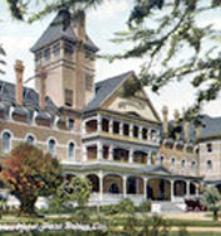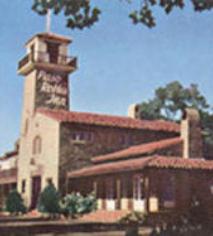 History
Paso Robles is a city on California's Central Coast known for its hot springs, wineries, production of olive oil, and almond orchards. The Salinas Valley is rich in agriculture and is known as the "The Salad Bowl of the World", as a large portion of U.S. consumed salad greens are grown in this valley. In contrast, the Salinas Valley serves as the backdrop to many of John Steinbeck's Dustbowl-era novels.
The city of Paso Robles was incorporated in 1889 and in the same year, the construction of a new, grand hotel began. This stately project, headed by architect Jacob Lenze, demanded more than 1 million bricks and cost a whopping $160,000.
Upon completion of the El Paso Robles Hotel in 1891, the three-story hotel featured an improved hot springs plunge bath, a seven-acre garden, a nine-hole golf course, and boasted solid masonry set off by sandstone arches. The hotel was deemed completely fireproof.This claim was disproved in 1940 when the El Paso de Robles Hotel burned to the ground. No one was harmed in the tragedy, except for the night clerk who suffered a fatal heart attack after sounding the fire alarm.
Shortly after the conflagration, plans for a revamped hotel were drawn up. Transportation in America was changing and the new plans for the Paso Robles Inn entailed accommodating motor travelers as a Garden Inn - Hotel. Construction for this new design scheme was completed in 1942 and the Paso Robles Inn was once again open for business.
Through the 1960s and the 1970s, the city of Paso Robles experienced significant growth in the wine and almond industry. The California Mid-State Fair became a regional attraction, local lakes became popular vacation destinations, and Paso Robles grew to be known as a charming and welcoming community.
In 1999, Martin Resorts, a local family-owned operation, purchased the Paso Robles Inn with the intent of bringing the historic hotel into the 21st century. The multi-phase plan was to revitalize the Inn and restore it to its turn-of-the-previous-century grandeur. The first thing on the list was to re-drill the hot mineral spring well to make the mineral waters available to guests of the hotel. Thirty rooms were upgraded and remodeled with private natural mineral spring tubs for guests to enjoy in the sanctuary of their own room.

Paso Robles Inn, a member of Historic Hotels of America since 2001, dates back to 1891.