Sacajawea Hotel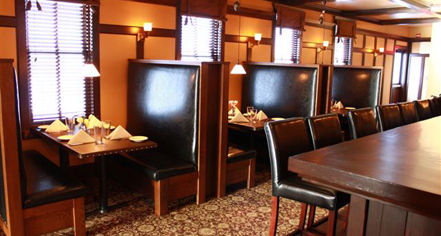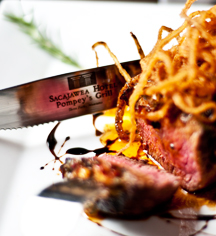 Dining
Pompey's Grill is named after Jean Baptist Charbonneau, Sacajawea's son and nicknamed Pompey by William Clark. The fine dining restaurant is headed by Montana-native, Chef Matt Israel. Chef Israel is known for creative and fresh cuisine, using pure flavors and local ingredients to create amazing food. An extensive wine list is available to complement the meal. The sophisticated bar within Pompey's Grill was built using reclaimed timbers salvaged from the Lucin Cutoff railroad trestle, which once spanned the Great Salt Lake, and lends character to the intimate setting. The atmosphere of the 100-year-old building, along with the talents of Chef Israel, affords a dining experience that will please even the biggest foodies.
Every Wednesday is Sacajawea Hotel's famous Prime Rib Night, which includes a delicious dinner of herb-crusted prime rib accompanied by bacon-wrapped baked potatoes, and garlic buttered greens beans.
Sunday brunch at the Sacajawea Hotel is Montana's best-kept dining secret. Every other Sunday, the hotel's kitchen prepares a wonderful feast with a creative spread, including hand-carved prime rib, crème brûlée French toast, crab eggs benedict, biscuits and gravy, a beautiful array of homemade pastries, and other traditional brunch favorites.
The Sacajawea Bar is a casual watering hole with a bar menu, cocktails, engaging conversation, gaming machines, and live music and poker on the weekends. The 100-year-old clear fir boards that once graced the floor of the front porch were re-purposed as wainscoting on the walls, and the old porch railings are now boot rests while bellying up to the bar.