Sacajawea Hotel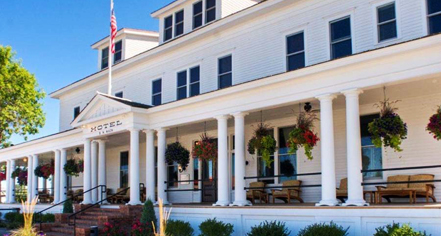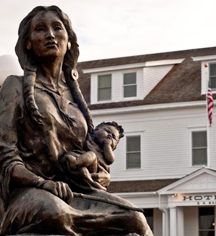 Spa
Rejuvenating body treatments, soothing massages, and fantastic spa packages are available at the Sacajawea Hotel.
Sacajawea Signature (Swedish): This signature service is created by the massage therapist, customized to needs and preferences, and incorporates a choice of aromatherapy oil.
Madison River Rock (Hot Stone): Smooth, warmed river rocks, and a choice of aromatherapy oils are massaged over tired muscles to encourage relaxation and serenity.
Sacajawea Therapeutic (Deep Tissue): This treatment is a deep tissues massage, focusing on specific muscles. The treatment is created by the massage therapist, customized to needs and preferences, and incorporates a choice of aromatherapy oil.
Pregnancy Massage: A nurturing body massage for the mother-to-be who deserves special attention. The massage therapist uses specific side-lying techniques and pregnancy cushion, helping to relieve stress on weight-bearing joints, increasing circulation, and alleviating tired muscles.
Montana Mint: Relieve weary feet or hands with this refreshing and rejuvenating treatment.
Sacajawea Custom Facial: Rediscover beautiful skin with this customized treatment to target specific skin concerns, and to help balance, restore, clarify, and brighten skin. It also incorporates scalp, hand, arm, and foot massage to promote relaxation through the entire body.
Revitalizing Facial: Soothe and awaken the skin through deep cleansing, exfoliation, and hydration. Finish with a decadent scalp massage for a quick, yet relaxing, pick me up for those on the move.
Clarifying Back Treatment: A deep cleansing and clarifying treatment, great for those with back congestion, or just looking to relax and be rejuvenated. Incorporates deep cleansing, dry brush exfoliation, a purifying mask, as well as light massage for the back, hands, arms, feet, and scalp.
Ranch Hand and Foot Treatment: Spoil your hands and feet with a sea salt scrub and luxurious massage finished with an ultimate hydration cream; an excellent addition to any treatment.
Add Scalp Treatment: Ease the mind with a nurturing scalp massage, hot oil optional. This extra add-on treatment is only available in addition to a massage or bodywork appointment
Chemical Peel: A highly effective, deeply exfoliating treatment designed to lessen the appearance of fine lines, mask hyper pigmentation, and smooth rough, dry skin. Also effective in treating acne by dissolving sebum.
Waxing is available as an addition on to any skin care treatment.