The Chanler at Cliff Walk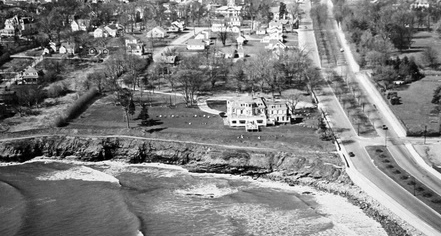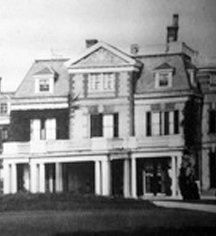 History
The Chanler at Cliff Walk is steeped in history. It is considered to be the first mansion of Newport's guided age to be built on what is now known as 'Cliff Walk' or 'mansion row'. The structure was built by New York Congressman John Winthrop Chanler in the early 1860's. The building was built to be the summertime retreat for Chanler and his wife, Margaret Astor Ward – great granddaughter of the first multi-millionaire of the United States of America, Mr. John Jacob Astor. The building remained a summer home within the Chanler family for approximately 50 years, hosting prominent figures such as President Theodore Roosevelt and poet Henry Wadsworth Longfellow throughout this portion of its history.

During the times after ownership of the building left the Chanler family until the 1940s, the building went thought many incarnations. During this time the mansion was predominantly known as Cliff Lawn. For a short time it operated as the Tolethorpe School for Girls, was a summer home to Bishop Francis Patrick Keough, operated as an apartment building to house predominantly Naval officers, and was even used for a short time as a historical museum, among other uses. Some of the artifacts from its days as a museum have actually been worked into the current décor. On October 28, 1944, while the structure was operating as an apartment building, a fire broke out on the third floor from an oil heater in the main section of the house, causing moderate damage to the third floor. After the damage from the fire had been repaired, the building then opened as a hotel for the first time shortly after World War II.

In its original state, the structure was a 30 room hotel, and was sold in 1956 and renamed Cliff Walk Manor, as it remained for over 40 years. In 2000, the building was sold to Detroit businessman John Shufelt, who subsequently closed the hotel to embark on an extensive three year renovation and refurbishment to the building. Shufelt sought to bring attention to the history and original elegance of the mansion, while at the same time creating a luxury boutique hotel and restaurant experience as had not been seen before in New England.