The Crockett Hotel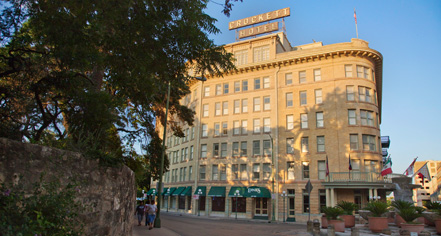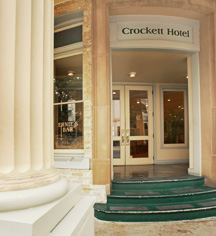 History
The Crockett Hotel is located mere steps from the Alamo, where its namesake, Davy Crockett, and an outnumbered group of Texans took their last stand against the Mexican army during a 13-day siege. Feet from this historic hotel, the first shouts of "Remember the Alamo!" were heard.
Years later, the land was converted from agricultural to commercial use. It was later bought in 1909 by a fraternal organization who built the six-story structure that still stands today. The west wing was completed in 1927.
In 1982, the building underwent an extensive renovation, though the builders were careful to preserve the structure's original opulence and style. Another renovation was completed in 2007, demolishing unneeded guestrooms to improve the hotel's pool area and restoring several suites to their former splendor.