The Inn on Ferry Street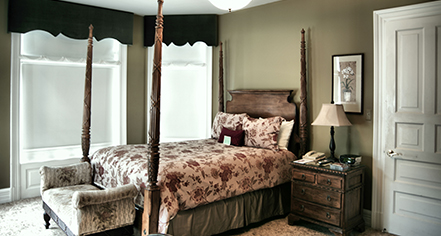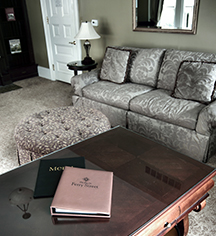 Accommodations
Guests of the Inn can choose to stay in any one of four beautifully restored Victorian mansions and two carriage houses. Each one of the 40 magnificent guestrooms is unique in their floor plan, features, furnishings, fabrics, fixtures, artwork and color scheme.
In-Room:

Coffee & Tea service
Work area*
Whirlpool bath*
Armoire w/25" TV
WiFi internet access
Stream iron & full size ironing board
Hair dryer
CD player
Spa bath essentials
Business Travel:
The Inn on Ferry Street provides all the modern amenities required of today's demanding business traveler including wireless high-speed internet access, a full-service business center and a choice of private conference or parlor space for business meetings, workshops and social events.