The Lenox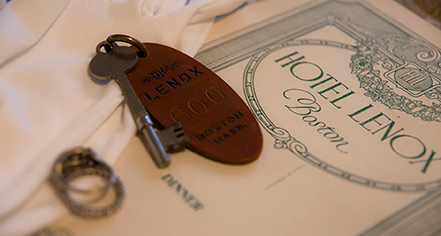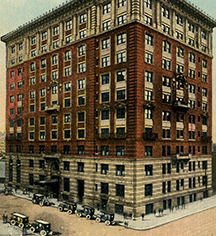 History
In the early days of the 20th century, the "Boston Brahmins" were known as Boston's traditional upper class. These were people who had descended from the earliest English colonists. The Boston Brahmins were known for living a discreet and inconspicuous lifestyle, despite their wealth.
Boston and New York were America's two big financial centers and Boston had distinguished itself as the nation's intellectual and medical capital.
In 1900, hotelier and rags-to-riches impresario, Lucius Boomer, erected the Lenox Hotel in Boston's Back Bay. A $1.1 million construction project, it stood 11-stories high; the tallest building in Boston at that time. He was already noted for purchasing The Waldorf Astoria in New York City and cultivating it to its famed splendor. The Lenox hotel, named after the wife of King George, III, and constructed in a Beaux Art style, was hailed by the Boston Post as "The Waldorf Astoria of Boston."
The Lenox claims to be "The Original Boutique Hotel." Akin to the legendary Waldorf Astoria, The Lenox had its own culture of celebrity and notable guests which they called "Originals."
In 1963, the Saunders Hotel Group acquired The Lenox and has funded a series of renovations to both restore the hotel to its original splendor and also make progress towards green initiatives and design. Over a decade, all 214 rooms were restored as well as the building's facade. The Saunder Group has stood firm in their commitment to guest comfort, eco-innovation, and civic responsibility that has led to the group being global leaders in the urban eco-tourism industry.

The Lenox, a member of Historic Hotels of America since 2001, dates back to 1900.
*****
Guest Historian Series
Read more about the history of The Lenox, as told by Historic Hotels of America 2014 and 2015 Historian of the Year Stanley Turkel. Excerpt is taken from his latest book Built to Last: 100+ Year-Old Hotels East of the Mississippi (AuthorHouse 2013).