The Lenox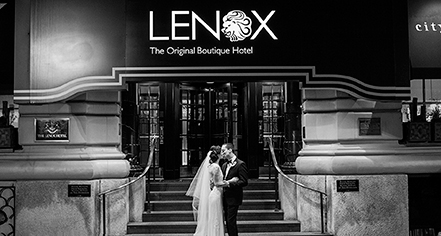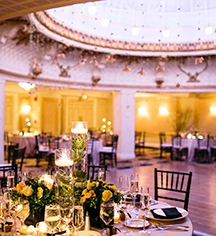 Weddings
Weddings and Social Events
Who doesn't dream of a wedding with ample natural light under a gold-guilded dome? The Lenox's Dome Room is one of Boston's most elegant and beautiful spaces for a wedding. It can hold up to 135 guests. The Dome Room boasts stunning, restored early 20th century architectural details that help create an unforgettable backdrop for a special day.
The wedding team at The Lenox is highly trained to help the guests of honor navigate through the muck of details so that the day of the wedding is spectacular and unforgettable for nonevent involved.