The Mission Inn Hotel & Spa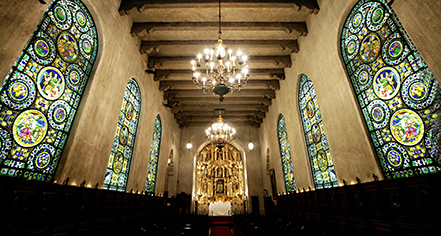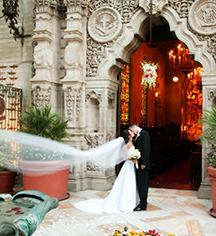 Weddings
The Mission Inn Hotel & Spa, referred to as "the Crown Jewel of Inland Southern California", is a spectacular locale to experience the most special of days. With an ambiance that recalls a bygone era, and spaces adorned with touches of classic European architecture, visitors can marvel at the sights surrounding them during a wedding celebration at the hotel.

With the property's first wedding hosted over a century ago, the property's doting staff affords the special couple a wealth of experience when planning their special day. Riverside residents have frequently attended a wedding at Mission Inn, while families share a location time and time again for their celebration at the hotel, spanning decades and generations.

Guests are presented with a variety of options for their ceremony and reception, including the coveted chapel within the nearby area, St. Francis of Assisi. At the hotel, visitors are able to delight in enchanting spaces for their events, including lush gardens, winding staircases, and even a vast art collection. Whatever events the wedded couple choose can be made a reality when planning their special celebration at The Mission Inn Hotel & Spa.