The National Hotel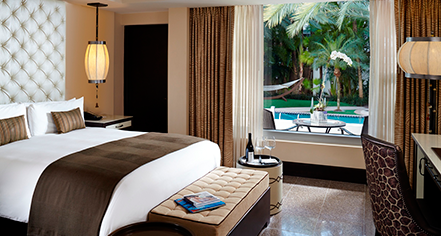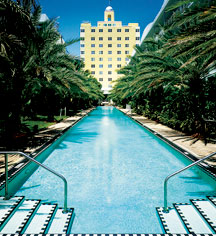 Dining
The National Hotel offers a full-service restaurant serving contemporary cuisine with a Miami twist and a classy Blues Bar with customized cocktails and jazz-era inspiration.
Tamara's Bistro
Open daily for breakfast, lunch, dinner, and special Sunday Jazz Brunch. Indulge in culinary explorations of contemporary International cuisine with a Miami twist.
Hours of Operation:
Breakfast 7:00 AM - 11:00 AM
Lunch 12:00 PM - 5:00 PM
Dinner 5:00 PM - 10:00 PM
Sunday Jazz Brunch 12:00 PM - 3:00
Blues Bar
Kick back, relax, and unwind with a beverage from the Blues Bar's skilled bartenders, and extensive menu of cocktails, beers, spirits, and wine by the glass. Tapas are available in the event of pre-dinner or post-dinner munchies.
Hours of Operation:
Sunday - Thursday 4:00 PM - 10:30 PM
Friday and Saturday 4:00 PM - 12:00 AM
Tapas 4:00 PM - 10:00 PM
Aqua Pool and Lounge
Swimming to infinity is an ambitious task and get get tiring, which is why the Aqua Pool and Lounge comes to the rescue everytime with refreshing salads and juicy burgers. Don't forget to down a martini or two before continuing on towards infinity.
Hours of Operation:
Happy Hour Tuesday - Saturday 5:00 PM - 8:00 PM
Bar Hours Monday - Wednesday 10:00 AM - 7:00 PM
Thursday - Sunday 10:00 AM - 10:00 PM