The Nittany Lion Inn of the Pennsylvania State University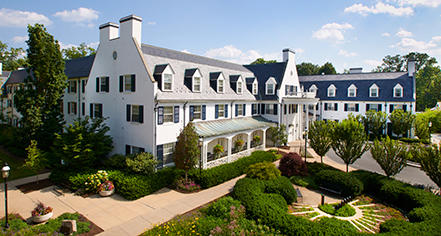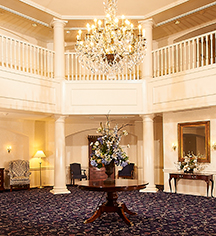 Overview
Located on the grounds of Pennsylvania State University, the Nittany Lion Inn offers comfort, conveniences, and style to guests and visitors alike. Decorated in warm antiques with a Colonial country atmosphere, rich cherry-wood furniture, and bright floral fabrics, the historic Inn has hosted the likes of Presidents Eisenhower and Johnson, Eleanor Roosevelt, Helen Hayes, and Louis Armstrong.
Built in 1931, the Nittany Lion Inn features 223 non-smoking guestrooms, The Dining Room, Whiskers Lounge, fitness room, two 18-hole golf courses, use of campus facilities, swimming pool, and tennis courts. Within walking distance from downtown State College and driving distance from the scenic County Centre region, the Inn's central location makes it a popular place to stay.
The Inn is run by the prestigious Hospitality Services department of Pennsylvania State University.
Original Property Opened: 1931
Location:
200 W. Park Avenue
State College, Pennsylvania 16803
Historic Hotels of America toll-free reservations number (800) 678-8946