The Stanley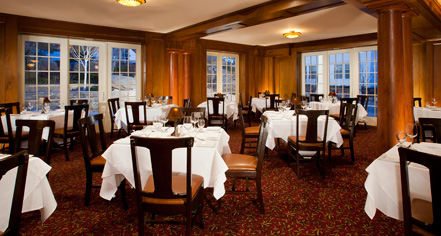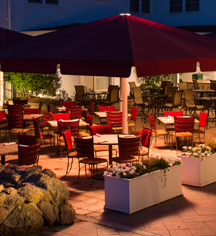 Dining
Cascades Restaurant & Lounge is known for outstanding continental cuisine served in a casual, fine dining atmosphere. Enjoy lingering over a meal beside the cascading waterfall or a relaxing fire. The diverse menu highlights traditional fare as well as native specialties such as Colorado game, and is complemented by its wine list, which was recognized with a Wine Spectator Award of Excellence. Outdoor dining is offered seasonally and breakfast, lunch, and dinner are served daily, along with Sunday brunch.
Featuring Colorado's largest collection of whiskeys and single-malt scotches, The Whiskey Bar & Lounge serves over 580 labels and features a historic cocktail menu with prohibition style cocktails created by the Stanley Hotel's "Libation Engineers."
Situated on the garden level, Steamer's Cafe offers a casual setting to enjoy fresh pastries, gelatos, and sandwiches alongside hot drinks, smoothies, and fresh coffee.