The Waldorf - Astoria Hotel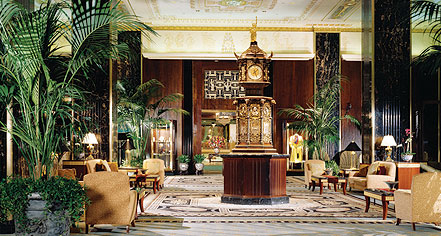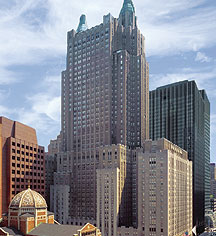 Peacock Alley Restaurant
Indulge in the quintessential New York dining experience at Peacock Alley Restaurant, the place to see and be seen.
The Peacock Alley Restaurant in the esteemed Waldorf-Astoria Hotel is renowned for its innovative cocktail culture, extravagant brunch, and seafood-inspired small plated menu. Chef de Cuisine, Matt Schindler, is dedicated to using locally sourced, organic ingredients. Some ingredients, such as fresh herbs are even grown on the Waldorf's own rooftop. This includes harvesting honey by way of a rooftop bee colony on the 20th floor.
Try the signature cocktail, The Peacock. It includes house-infused cranberry vodka, apricot brandy, and house-made lemon sour for its classic, fresh taste.
Small Plate Menu
Lunch Menu
Wine and Cocktail Menu
Private Events
Experience a personalized, private tasting dinner, host a wine tasting, wedding reception, or a corporate function in the private dining rooms of Peacock Alley. The venue is 1700 sq ft and can hold anywhere from 10 - 250 guests from banquets to cocktail receptions.
Hours of Operation
Lunch
Monday - Friday: 11:30 AM - 3:30 PM
Bar
Monday - Friday: 12:00 PM - 1:00 AM
Small Plates
Monday - Friday: 3:30 PM - 10:30 PM
Saturday: 2:30 PM - 10:30 PM
Sunday 2:30 PM - 7:45 PM