The Yorktowne Hotel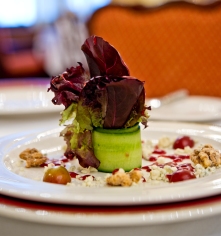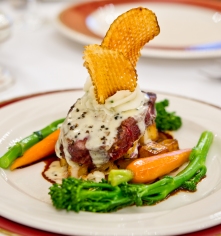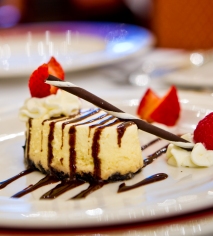 Dining
Dining at The Yorktowne Hotel is like nothing else around. You can choose a relaxing casual meal before a night on the town, or an all-out culinary experience with exquisite presentations and unparalleled service. Both are rare finds, and extremely well done here.

The Commonwealth Room is York County's only AAA Four-Diamond restaurant. Under the guidance of Executive Chef Derek Myers, our award-winning culinary team combines the freshest ingredients to create unforgettable dining experiences. The restaurant blends the best of American cuisine with romance and refinement, in a traditional, elegant setting. We are also a proud multi-year recipient of the prestigious "Wine Spectator Award" for our exceptional wine list selection.

The OffCenter Grill combines culinary fervor with splash and sophistication in a casual, relaxed atmosphere. It is ideal for an early breakfast, luncheon, or casual dinner when you're staying with us.

History, culture, shopping, and the arts are all within easy walking distance of The Yorktowne Hotel. You're never more than a step away from a trip back in time, staying a step ahead of the latest fashions, or tapping your toes to the music of the night. There's always something to do when you stay with us!