Union Station Hotel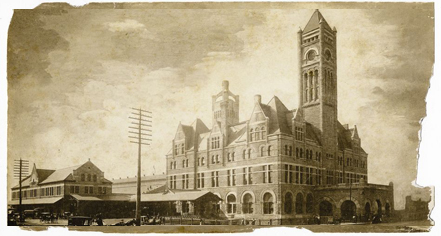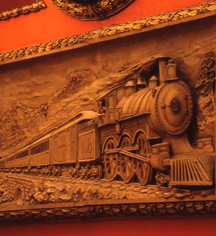 History
On October 9, 1900, this Romanesque landmark opened as the "union station" for the Louisville & Nashville Railroad. With a soaring barrel-vaulted ceiling, Tiffany styled stained glass, two alligator ponds and a bronze likeness of Mercury atop the clock tower, the station reflected the energy of America on the move, and the excitement of a new century.

During the early decades, Americans still moved by rail and by the 1920s, scores of travelers had traveled through Nashville. Legendary mobster Al Capone even passed through on his way to a Georgia Penitentiary abroad the Dixie Flyer. Tens of thousands of U.S. troops were transported in and out of Nashville celebrity entertainment was a staple at the USO canteen on-site.

The advent of super highways spelled the decline of rail travel, and Union Station became a ghost of its former self, eventually closing in the 1970s. A decade later, a massive renovation transformed the once vibrant depot into an eclectic boutique hotel.