Omni La Costa Resort & Spa
Carlsbad, California
Build Your Own Package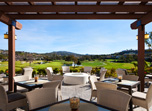 Perfect for the guest that wants to customize their stay their way with choices of personalized enhancements and amenities.
A selection of offers are available for you to choose from when you book this package including in-room amenities, golf, dining, and much more. It's all up to you!
There are no special offers currently available.