21c Museum Hotel Cincinnati by MGallery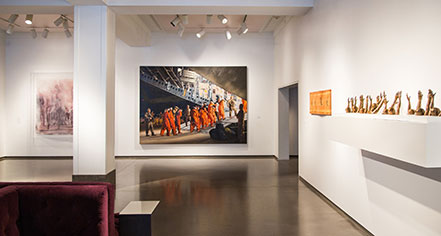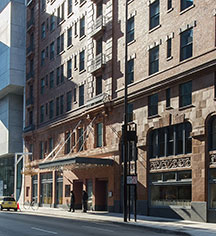 Spa
The Spa at 21c Museum Hotel Cincinnati by MGallery features three treatment rooms – including a couple's spa suite with en-suite whirlpool tub, steam shower with skylight and heated floors – and offers a range of treatments from facials and massages to relaxing Cincinnati spa packages.
The Spa at 21c menu ranges from signature facials to massages and body wraps. We offer a number of packages perfect for pampering including combined massages, hydrating facials, bath rituals, invigorating body scrubs, and soothing scalp treatments. Our downtown Cincinnati spa also offers wedding packages, a special menu of services for men and express treatment options for those on the go. Add-ons like nail services, bath treatments, and body scrubs will take your relaxation to the next level.
Hours
Monday through Wednesday: 11:00 a.m. – 7:00 p.m.
Thursday through Friday: 10: a.m. – 8:00 p.m.
Saturday: 9:00 a.m. – 8:00 p.m.
Sunday: 9:00 a.m. – 4:00 p.m.