21c Museum Hotel Nashville by MGallery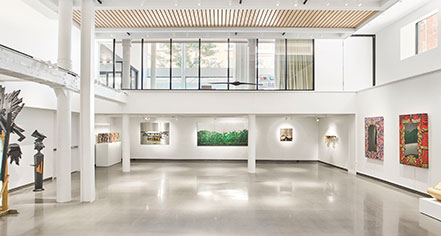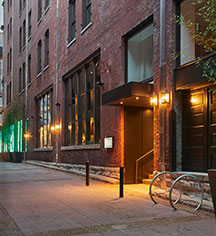 Local Attractions
Frist Center for the Visual Arts
This art museum is housed in the city's historic U.S. Post Office building, listed on the National Register of Historic Places. It does not have any permanent exhibitions and focuses instead on curating displays of traveling exhibitions.
Bicentennial Park
This 19-acre park was established in 1996 to commemorate the 200th anniversary of Tennessee's statehood.
Broadway
This street and surrounding area is lined with restaurants, stadiums, venues, and more. Several restaurants and venues in the area are owned by country music stars.
Country Music Hall of Fame
This museum was established in 1964 and is the largest collection of country music artifacts in the world. In addition to galleries, the museum includes the CMA theater, private event spaces, and the Taylor Swift Education Center which features art and programming for school groups and young people.
Ryman Auditorium
This historic Nashville venue is best known as the home of the Grand Ole Opry between 1943 and 1974. It gained the nickname "The Mother Church of Country Music", a nickname it still holds to this day.
Printers Alley
This historic alley was once home to a thriving publishing industry. Throughout the 20th century it transitioned into a nightlife and entertainment district and was home to Jimmy Hyde's Carousel Club, a significant jazz venue which hosted many famous jazz musicians throughout the years.
Bluebird Cafe
This 90-seat music venue has been internationally recognized as listening room for songwriters to come and perform. Many up-and-coming country artists have been discovered here.