21c Museum Hotel Oklahoma City by MGallery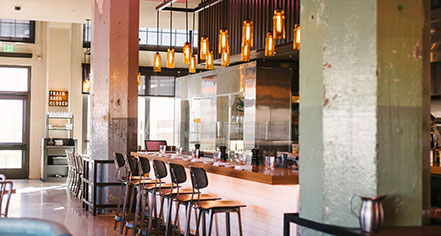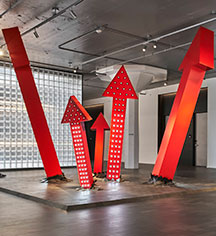 History
The 21c Museum Hotel Oklahoma City by MGallery would not exist today had it not been for the Ford Motor Company's groundbreaking Model T. While the building is now a luxurious hotel listed on the National Register for Historic Places, it was once a gigantic manufacturing plant that created the legendary automobile in large quantities. At the beginning of the twentieth century, the Model T was rolling off the assembly line in the thousands. The car's durability and affordable cost made the vehicle an overnight sensation among American consumers. To capitalize on this success, Henry Ford began constructing a series of regional assembly plants that could quickly construct the Model T from predeveloped kits. Twenty-four additional factories soon sprang up throughout the United States during the 1910s, including this massive complex in the center of Oklahoma City.
Known as the Oklahoma City Ford Motor Company Assembly Plant, the famed industrial architect, Albert Kahn, oversaw the building's construction. Its appearance featured a number of the brilliant architectural aesthetics that made Kahn's designs celebrated across the nation, including beautiful octagonal concrete columns and geometric terra-cotta ornaments. When it finally opened in 1916, the location became one of the company's most productive factories. At its height, the plant maintained a workforce of several hundred workers who were capable of manufacturing 200 cars every day. The facility was producing such a great number of Model Ts that Ford had to expand the site exponentially in 1924. Its success was short-lived, however. When the Great Depression struck during the 1930s, the plant ceased its construction of the Model T due to suppressed market demand.
The factory managed to survive the economic calamity by building small car components, which it continued to do over the next several decades. Yet, the Oklahoma City Ford Motor Company Assembly Plant eventually closed down for good in 1967. The Fred Jones Manufacturing Company then operated out of the building as a wholesale parts distributor for Ford. But when this business also vacated the premises in 2013, it was left completely abandoned. Salvation fortunately arrived a year later in the form of 21c Museum Hotels. Committed to saving this wonderful historical structure, 21c Museum Hotels decided to renovate the entire space into a luxurious boutique hotel. Under renovation for nearly four years, the building reopened as the fabulous 21c Museum Hotel Oklahoma City in 2016.
21c Museum Hotel Oklahoma City by MGallery, a member of Historic Hotels of America since 2019, dates back to 1916.