Admiral Fell Inn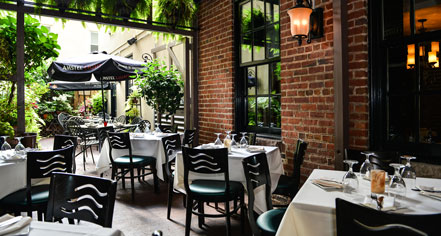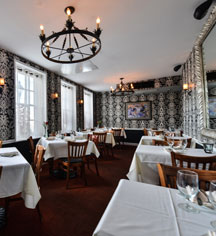 Anastasia
Anastasia is a place where guests are reminded the American Dream can still be realized. The opulent decor, exotic cocktails, and indulgent food inspire. Simple, yet elegant Italian fare is served while listening to the beats of Europe's thriving dance scene. Rare, imported craft Italian beers on tap, fabulous regional Italian wines, and specialty cocktails inspired by exotic fruits, like Sicilian Blood Oranges, crafted by Baltimore's Best Bartender.
And it doesn't end there. Late night, dancing ensues. Enjoy live music and entertainment: Tuesdays, renowned artist Jimmy Wilson plays the trumpet to World music; Wednesdays, experience Salsa instruction and dancing; Thursday - live bands play for the crowd; and on Friday and Saturday nights, DJs from around the country mix it up for the those crowding the dance floor.
Prints of Italian icons, Gia, Brando, Sophia Loren, Ferrari, Ducati, and Vespa grace the walls and complete the lavish experience.