Airlie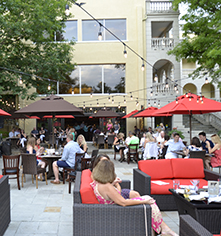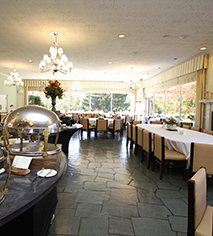 Dining
Airlie's farm-based dining program allows guests to experience a taste of Virginia. In addition to its 95-acre farm, Airlie's culinary team sources products from a network of local purveyors.
Harry's
Named for the original owner of Airlie House, Harry C. Groome, this signature restaurant pays homage to its agricultural heritage by serving true pasture-to-plate cuisine. Menu stand-outs include farm-sourced steaks and burgers, delectable seafood dishes, salads, and appetizers. Open seasonally, Harry's lakeside patio is a place you never want to leave.
Hours
Monday through Thursday, 4:00 p.m. - 10:00 p.m.
Friday to Saturday, 11:30 a.m. – 12:00 a.m.
Sunday, 11:30 a.m. – 10:00 p.m.
The Airlie Dining Room
Event-planners and culinary staff work closely together to present expertly-prepared meals for large groups, conventions, and meetings. Overlooking the formal gardens and Lake Stanley, guests are treated to scenic views with their scrumptious meal.
Hours (subject to change)
Breakfast: 7:30 a.m. - 9:30 a.m. weekdays |7:30 a.m. - 10:00 a.m. weekends
Lunch: 12:00 p.m. - 2:00 p.m.
Dinner: 6:00 p.m. – 8:00 p.m.
Harry's On-Demand
Airlie's twist on traditional room service allows guest to enjoy locally-sourced, fresh-made meals delivered to an exact location on Airlie grounds.
Hours
Breakfast: 7:00 a.m. - 10:00 a.m.
Lunch & Dinner: 11:00 a.m. – 9:00 p.m.