Airlie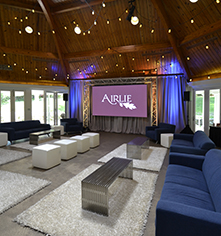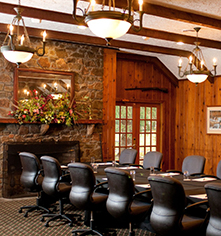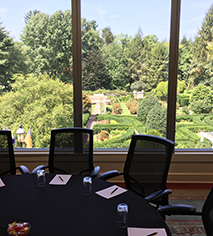 Meetings & Groups
Airlie has been hosting world leaders, dignitaries, and captains of industry since 1961. For many years, Airlie was a private conference center known as the go-to for distraction-free convening and productive progress. Today, Airlie is open to the public with the same ideals and beautiful setting.
Airlie, an IACC-certified meeting venue, boasts 22 versatile conference rooms that can accommodate groups of up to 280 guests. A mere 35 miles from Dulles International Airport makes this Northern Virginia conference center a go-to venue for successful events.
Meeting Packages
To simplify the conference planning process, Airlie offers all-inclusive, per person, per date rates with the Complete Meeting Package (CMP) and Day Meeting Package (DMP).
Airlie Meeting Packages Include:
On-site Conference Planner and Staff Support
Experienced conference planners, including professional onsite IT/AV staff, are on hand to ensure each meeting is seamless and successful.
Guestroom Accommodations
Comfortable overnight accommodations to fit the size and needs of the team.
Conference Dining
Buffet-style and private dining are available.
Meeting Rooms
Airlie's 22 versatile meeting rooms accommodate groups of up to 280 people and feature built-in conference support technology, comfortable ergonomic chairs, and ample windows providing natural light and pristine views.
Refreshment Breaks
Break stations are continuously replenished.
Audiovisual Package
Airlie meeting packages include use of projection equipment and built-in or portable audio. Microphones, podiums, flipcharts, pads, and pens are also provided.
Guest Services Concierge
Airlie's staff can provide assistance with faxing, photocopying, email, and computer access.
Guest Amenities
Airlie's natural setting provides a scenic backdrop for jogging, biking, fishing, volleyball, tennis and skeet shooting. Guests can enjoy Airlie's swimming pool in season. Airlie's conference planners can help clients design exciting teambuilding programs such as culinary competitions, ropes courses and fishing lessons, or arrange for hiking in the nearby Shenandoah National Park, golf outings, and horseback riding in the immediate area.