Airlie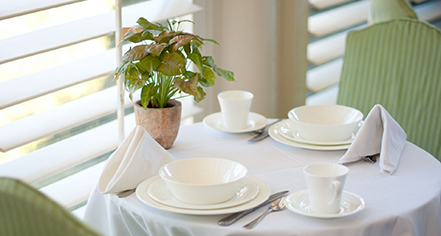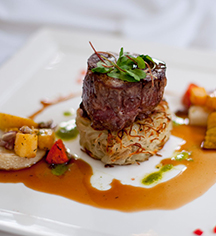 The Garden Bistro
Serving modern Virginian cuisine, The Garden Bistro at Airlie offers an upscale dining experience celebrating local and seasonal sourced ingredients. Tradition and innovation come together at every meal in The Garden Bistro, all while staying true to the local integrity of carefully sourced ingredients that highlight the bounty of Virginia.
Menus at the Garden Bistro are inspired by ingredients sourced from a close-knit network of local family farms, including:
Menus include sophisticated dishes that honor the labor of love and sustainable practices of local farmers. Seasonal cocktails, local wine, and Virginia craft beers complement the menu at The Garden Bistro and allow for a true taste of The Old Dominion State.
Brunch
Sunday: 10:30 AM – 2:30 PM
Signature Bloody Mary's, Mimosas and Signature Beverages
View a sample menu
Dinner
Thursday, Friday, and Saturday: 5:30 PM – 9:30 PM
Cocktail reception w/cheese and charcuterie in the Library at 5:00 PM
View a sample menu