AKA Rittenhouse Square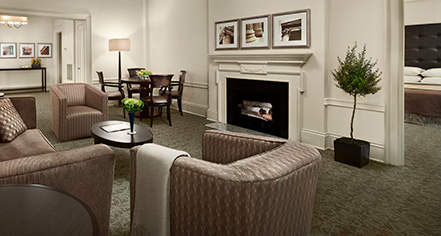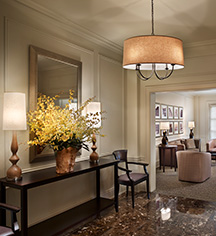 History
AKA Rittenhouse Square features 78 suites and penthouses in the 12-story historic building at 18th and Walnut streets and looks right out to Rittenhouse Square. Over the past 10 years, AKA has put $20 million into renovations. Most recently, the suites were redesigned by Edward Asfour and Nicholas Cardone.
Architectural style: Beaux-Arts Renaissance Revival

Original architect: McIlvain and Roberts, 1912

Lobby renovation, architect: Studio Intramuros, Joan Pierpoline, 2007

Lobby art: Grimanesa Amoros, Between Heaven & Earth, Human Survival, 2007

Common areas architect: Stanev Potts Architects, 2007

Suite and hallway interior design: Nicholas Cardone, 2007

Graphic identity: fluxism.com

a.kitchen design and architecture: Edward Asfour, Asfour & Guzy Architects, 2011

Penthouse collection design: Nicholas Cardone, 2016

Sky suite design: Edward Asfour, Asfour & Guzy Architects, 2016

AKA Rittenhouse Square, a member of Historic Hotels of America since 2016, dates back to 1912.