Alpenhof Lodge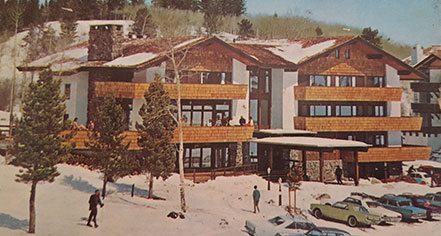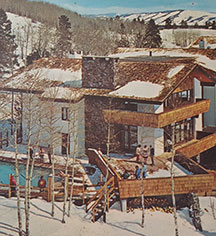 History
Alpenhof Lodge's history goes back to the very beginning of Teton Village, which in 1964 first established Jackson Hole as a big-mountain destination ski resort. Developer Paul McCollister envisaged a European-style village like Switzerland's Verbier at the base of the mountain, with a half-dozen owner-occupied-and-operated lodges.
Alpenhof Lodge is all that remains of McCollister's original vision. The inn was built by New Jersey ski enthusiasts Dietrich and Anneliese Oberreit. They dreamed of running a lodge that honored their Swiss and Bavarian roots. To ensure the success of their new business, the Oberreits took correspondence courses in hotel management, and with the help of an architect, supervised the building of Alpenhof. In the late spring of 1965, they packed their three children in the family station wagon, and moved to Jackson Hole. Alpenhof opened in time for Christmas 1965 with 30 rooms, the first lodge in Teton Village. Over the next 20 years, the Oberreits added 10 more rooms and a ski shop.
The Alpenhof Lodge fit Edward Cunningham's plan to acquire and operate inns having a special cachet, a collection of romantic places, as he called them. Ed and his wife, Susan, started with a couple of inns in California, followed by one in Scotland. As skiers, they wanted to add Alpenhof to their mini-chain of hostelries, but Oberreit was reluctant to sell. Finally, in 1988, Oberreit agreed to sell Alpenhof to Ed and Susan Cunningham. The Cunninghams were among the Alpenhof's more frequent guests before becoming the owners. A graduate of the U.S. Air Force Academy, Ed had skied all over the world, and he instantly fell in love with the "gemuetlichkeit," or warmth and friendliness, created by the Oberreits at Teton Village.
The Alpenhof Lodge, built in 1965, was listed in the National Register of Historic Places in 2016.

Alpenhof Lodge, a member of Historic Hotels of America since 2017, dates back to 1965.