Basin Harbor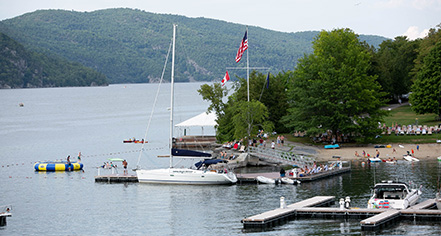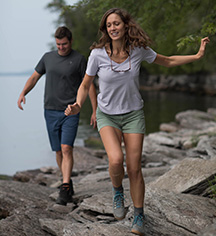 Local Attractions
The Lake Champlain Maritime Museum neighbors Basin Harbor and is dedicated to the history of Lake Champlain, bringing its story to life through nautical exploration, hands-on exhibits, and learning adventures. The museum's shipwreck tours and seaworthy replicas of the Lois McClure and the Philadelphia II are popular with visitors of all ages.
Tour the Vermont Teddy Bear Company's factory for a first-hand experience to see how the largest maker of hand-crafted, American-made teddy bears are produced.
The Shelburne Museum is the largest art and history museum in northern New England, boasting over 150,000 works. The museum's extensive collection, is known for its American folk art and impressionist paintings, that are housed in 39 galleries, historic houses, and community buildings around the museum grounds. The buildings themselves are a collection spanning over 300 years of architecture including, a lighthouse, a schoolhouse, a jailhouse, a general store, houses, barns, and the National Historic Landmark steamboat Ticonderoga.
Vermont is home to over 50 breweries making it the state with the most craft beer producers per capita. Create your own brew tour at www.vermontbrewers.com or head north to a couple favorites: Fiddlehead Brewing Company, Switchback Brewing Co., and Zero Gravity Craft Brewing. Whether you're on a brew tour or out for a cold one, do as the Vermonters do, and have some craft beer!
Vermont is called the Green Mountain State for a reason. With hikes for every skill set, explore the peaks and valleys of Addison County and beyond. Stay close and hike Snake Mountain, or make a day trip and head to Camels Hump. The views will not disappoint.