Bear Mountain Inn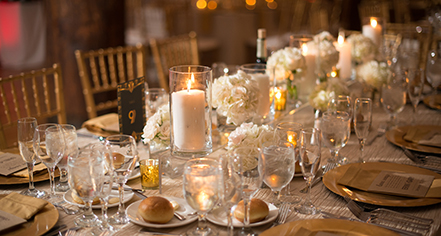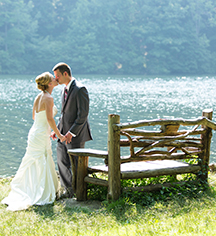 Weddings
Bear Mountain Inn weddings range from intimate to extravagant and have a longstanding tradition of being unforgettable whether they are traditional ceremonies or unexpected surprises. The event team works closely with the bride and groom to guarantee a cherished memory by helping them select the perfect ceremony site and reception venue. Caterers assist in planning an exquisite reception menu with the award-winning chef and recommendations where decor and entertainment are concerned.
Wedding Services Checklist
Create a wedding checklist
Reception venues and menu selection
Rehersal dinners, receptions, family, and attendee brunches
Amenity gifts
Wedding location selection
Guest lodging and block reservations
Guest activities
Reception Venues
Bear Mountain Inn
The newly renovated Bear Mountain Inn is currently booking dates and has seating for up to 200 guests and a 125 person minimum.
Overlook Lodge
Featuring the Hudson Room which offers breathtaking views of the Hudson River, Hessian Lake and the mountain side for a celebration of up to 150 guests and a 65 person minimum.
Merry-Go-Round Pavillion
A "stone and timber" pavillion that reflects the Adirondack "Great Camp" architecture that became the model for the National Park System. Built in 2001, this unique venue offers a functional Merry-Go-Round. The pavillion has a dance floor and can hold up to 100 guests with a 65 perseon minimum.