Benbow Inn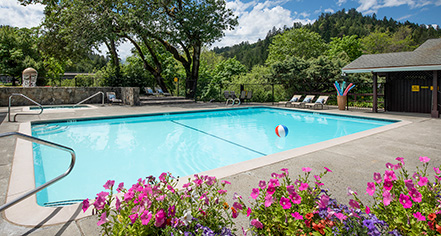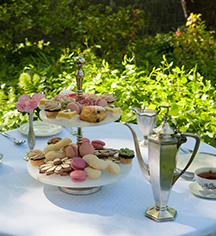 Activities & Events
Benbow offers many activities for guests of all ages to enjoy.
Around the Inn
The Benbow Inn offers a comfortable environment to relax and get away from it all. The hotel lobby is stocked with puzzles and board games to play with the fire roaring in the background. For some fresh air, guests have access to complimentary bicycles rentals or can play a game of croquet on the back lawn. The grounds offer several gardens, spacious lawns, and private river access. A tea and homemade scones service is available from 3:00 p.m. - 4:00 p.m. each day.
RV/Camping/Golf Resort
Adjacent to the Inn, the RV/Camping/Golf Resort offers a wide range of activities, including a 9-hole golf course, swimming pool and spa, Splash Park, sport court, and game room. Throughout the summer there is a fun activities schedule to be enjoyed throughout the week.
Events
The Benbow Inn is a great place to stay while attending many of Southern Humboldt's events throughout the year. With festivals like the Summer Arts and Music Festival and Reggae on the River or Avenue of the Giants and Humboldt Redwoods Marathon there are events for everyone.