Blackburn Inn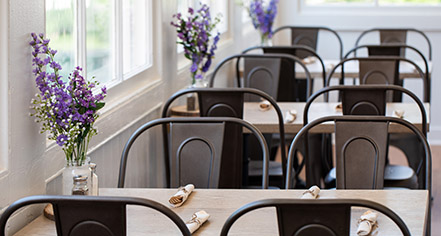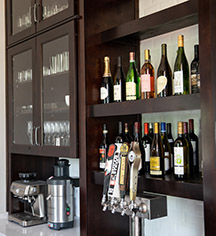 Dining
European Continental Breakfast
Each morning there is a complimentary European continental breakfast featuring pastries made from Reunion Bakery. Coffee is made fresh from the Red Rooster Coffee.

Breakfast: Daily, 7:00 a.m. – 10:00 a.m.
The Second Draft
The Second Draft comfortably sits 20 people indoors and 20 people on the outdoor terrace. This bistro style restaurant featuring fresh local ingredients. The menu features delicious, refined and comforting cuisine crafted with locally-sourced ingredients. Sandwiches, salads, and flatbread pizzas area available to order.

The bar is a craft beer/wine bar, and guests can indulge in a beverage program showcasing Virginia's finest wines, beers, and ciders. The restaurant also offers seasonal, weather permitting, outdoor seating for guests to enjoy bites and drinks from the front porch.
Lunch: Friday – Sunday, 11:00 a.m. - 2:00 p.m.
Dinner: Daily, 5:00 p.m. - 9:00 p.m.