Bright Angel Lodge & Cabins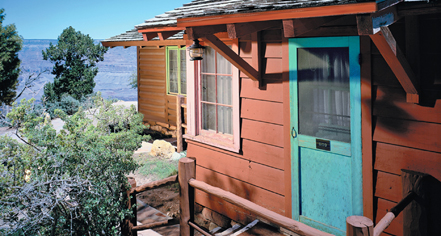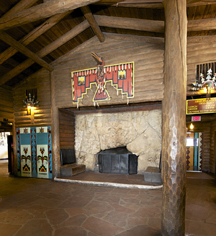 Accommodations
The Bright Angel Lodge offers 39 lodge guestrooms (television not available; some without a private bath) and 50 cabins (all with television and private bath). All rooms are equipped with telephone and most have one bed.
The following amenities are available at Bright Angel Lodge:
Cable television (some)
Telephone
Full bath (some)
All non-smoking rooms
Complimentary self-parking
Fine dining and lounge
Gift store/curio shop
Rollaway beds (Please note: Some rooms and suites will accommodate a rollaway bed, which would be subject to availability and cannot be reserved. Cost is $10.)
Guests 16 and under stay free with a paying adult
The following amenities are available at the South Rim:
The Grand Canyon walk-in clinic for emergency medical and dental services
Bank/ATM
Bus service to and from the South Rim
Guided bus tours
Hiking trails
Fuel and garage services
Park Information Centers
Park shuttles: South Rim and Rim-to-Rim
Post office
Safe deposit boxes
For additional information about services and amenities at the Grand Canyon, visit the Services & Amenities page of grandcanyonlodges.com.
For more information about Bright Angel Lodge & Cabins or to make reservations please visit grandcanyonlodges.com/bright-angel or call 1.888.29.PARKS (888.297.2757).