Castle Hotel & Spa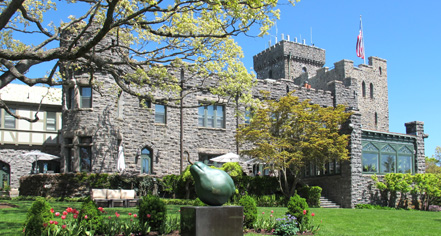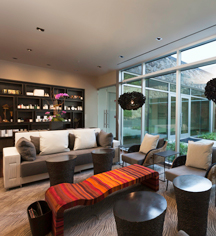 Local Attractions
Surrounded by the Hudson Valley, the Castle Hotel & Spa boasts a backyard rich in historic and cultural experiences.

Tarrytown is the home to Sunnyside, the romantic homestead of Washington Irving, author of "Rip Van Winkle and The Legend of Sleepy Hollow."
The notable Rockefeller mansion and estate, Kykuit, can be found nearby the hotel in Pocantico Hills. Affording an impressive art collection and stunning views of the Hudson River, Kykuit and its spectacular gardens were established by the oil billionaire John D. Rockefeller and served as a Rockefeller family summer retreat from 1913 to 1991.
The 18th century Philipsburg Manor, Union Church of Pocantico Hills with its world-famous stained glass windows by Marc Chagall and Henri Matisse, and Lyndhurst, a National Historic Landmark, are among other exciting attractions of the Hudson Valley.

Hudson River Valley vineyards and popular breweries offer tours and tastings and shoppers can explore charming antiques shops as well as the Westchester, an expansive shopping center featuring refined shops, including Neiman-Marcus, Nordstrom's, Apple Store, Express, Tiffany & Co, Coach, Luis Vuitton, Burberry, and other distinguished retailers.