Castle Hotel & Spa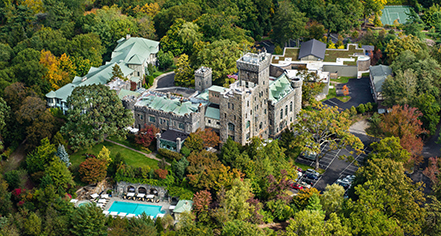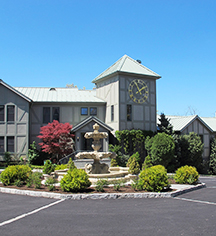 Spa
Sankara Spa
Opened in June 2013, Sankara Spa at the Castle Hotel & Spa is the first of its kind in the United States.
Utilizing the art of natural therapy and awakening the senses with a unique holistic concept, Sankara offers a wide variety of luxurious treatments in a relaxing environment, known throughout Asia as an oasis of peace and tranquility.
Thoughtfully-appointed Thai furnishings are complemented with warm tones and soothing light to induce calm and tranquility within the luxurious interiors. The holistic treatment approach aims to rediscover inner physical and mental wellness offered in a wide variety of treatments including the signature massage – a deep-tissue massage using palm strokes, thumb pressure, and traditional Thai technique to relieve and heal muscular pain. The Sankara signature oil blend conveys healing and reduces tension to reinvigorate and relax stress and tension.
The stunning architectural design of the spa gracefully emerges from the serene wooded landscape in a simple yet sophisticated building that utilizes stone walls and minimal exterior openings to blend with its peaceful setting. A massive stone wall guides guests through an opening into a sheltered interior courtyard. The walls flanking the courtyard are transparent floor-to-ceiling glass creating a contrast with the solid stone wall exterior.
The Sankara Sanctuary Spa offers a comprehensive menu of services as well as new and innovative treatments that include the Sankara Signature Massage, Traditional Thai Massage, Revitalizing Facial, Nan Shiso Therapy, Swedish Massage, and Sankara Aromatherapy Massage.